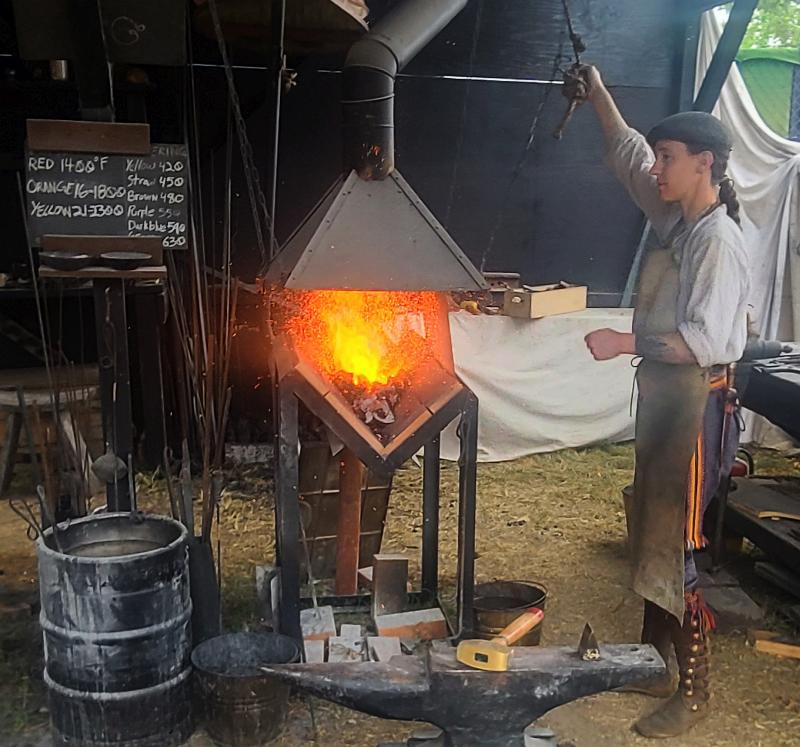 Remember the Chief has ordered that everybody SIGN IN and SIGN OUT with the First Shirt. We need to know what resources we have throughout the day, especially with surprise changes. We are not done until the site is buttoned up, trash out, awnings down, rugs and banners away, and the Jacobs loaded.
Saturday is the Chief's Birthday celebration. Oath will be Sunday morning, just before or after opening, so arrive early in your very best kit.
Our Starting time is 08:30 as always. Morning All Cast Meeting IS 09:00.
We do CRV recycling in the labled barrel. Please only EMPTYS. No glass (responsibility of who brought it). No coffee cups, rinds, or muffins. CRV recycling bought us the hand truck that moved so much of our goods and the missing step stool>/i>. Bill Jacobs recycles what cardboard and plastic he can.
Please turn in all lost and found to Odo so there is one place to check. Please return all tools and claim your lost and found. Missing tools make work harder. Little Found is currently in. When you borrow anything return it to the owner or for Clan goods where you got it from which will keep the place cleaner and calmer. MARK your goods. Remember the container is for Clan goods, with tools to the front, with a some personals permited stored in the back, so you must help unload first to get any of them.
David and the Chief have said take unused goods home the make teardown faster and easier. Teardown starts 5/20/2018 7:00pm and must be done by 5/27/2018 5:00pm (yes, less than a week). All hands will be needed. All tents must be down by Wednesday, 5/23/2018. Remove all personals as soon as possible.
You will need:
Working clothes that can take dirt, paint, abrasion, mud, etc.
Paper and pencil, and pen. There will be notes!
Sunscreen, sunglasses, meds, analgesics, ID, hat, and patience, as always.
GLOVES!!! They reduce the needed analgesics.
Tools, including tape measure, working knife, and your regulars, ie drill and batteries.