Clan MacColin of Glenderry

Email Odo

Faire 2018
NOTES for Clan MacColin Members
Especialy for those not using the Time Vampire.
Faire Dates: 3/9/2018-5/27/2018 Open April 8 - May 20 2017
---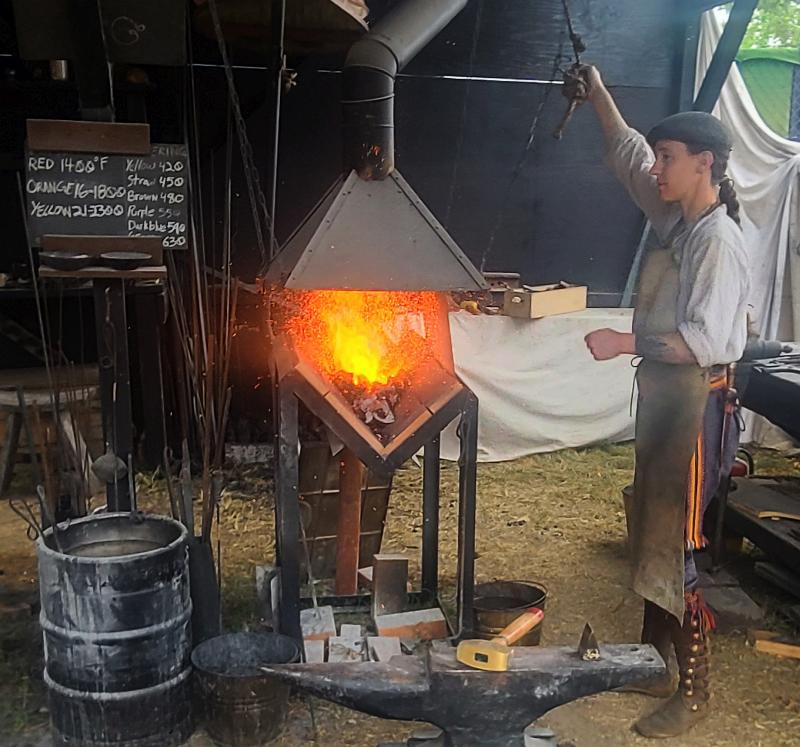 Contact Brian Howard for midweek Faire construction.
Third weekend projects: Veranda, Forge roof, Wood Shop, mandatory black powder meeting for gunners at 13:00. Tents start with lots of arranging for view blocking. Make sure you have your parking pass, and paperwork ready. Teresa Nelson is collecting parking pass numbers. MARK your goods. Remember the container is for Clan goods, with tools to the front, with a few personals permited stored in the back, so you must help unload first to get any of them.
You will need:
Working clothes that can take dirt, paint, abrasion, mud, etc.
Paper and pencil, and pen. There will be notes!
Sunscreen, sunglasses, meds, analgesics, ID, hat, and patience, as always.
GLOVES!!! They reduce the needed analgesics.
Tools, including tape measure, working knife, and your regulars.
Lunch money- Cathy is doing $3.00 lunch, $1 extra meat, $1 Gatoraid, $.50 water
Mark your goods. Starting time is 08:30 as always. We will work as long as we can.
Copyright © 2018 Clan MacColin; All rights reserved.