Clan MacColin
Faire 2019 NOTES for Clan MacColin Members
Especialy for those not using the Time Vampire.
Faire Dates: 3/9/2019-5/26/2019 Open April 6 - May 19 2017
---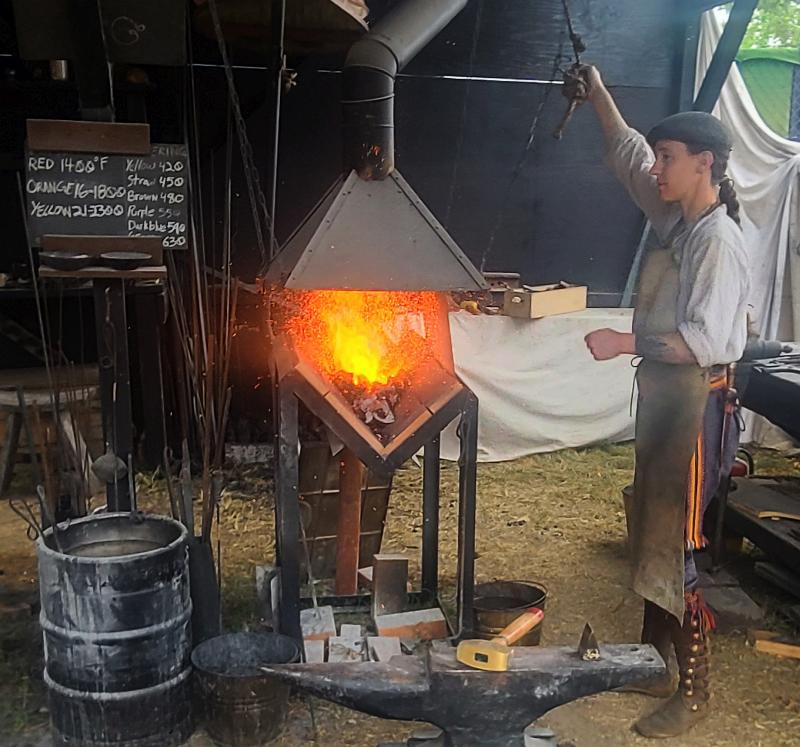 Faire '19 is Here!
Check the Board frequently, that is where the important messages from the Chief will be posted!
Use Peckham.
Arrive 08:00, to work 08:30, morning meeting 08:45 to 9:00. Lunch will be grazing and be work groups instead of all work ceasing at once.
Bring Notebook, pencil, gloves (always) and tools (T25, Deck 2&3).

Please be prepared to stay until 7pm.

Things to get done this weekend besides getting it all done.

1) Tar papering the roofs that are in place.

2) Getting the Veranda floor done.

3) Getting the kitchen and bowling alley Boathouses up.

4) The Craft area needs to get finished.

5) Prepare for rain Wednesday, boxes closed, dunnage for
   all lumber, tools stored.



Please turn in all lost and found to Odo so there is one place to check. Please return all tools and claim your lost and found. When you borrow anything return it to the owner or for Clan goods where you got it from which will keep the place cleaner and calmer. MARK your goods.